Welcome to our Service Department!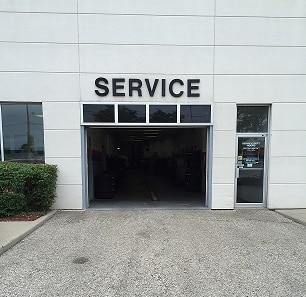 Here at Saab of Kitchener-Waterloo We have Saab Master technicians who work on all brands of vehicles daily!

We have specialized technicians here on our service team to perform Warranty work and any repairs necessary to 

Saab,Suzuki,Saturn,Isuzu

 

as well as 

our customers vehicles and used inventory which usually consists of Audi, Acura, BMW,

Mercedes Benz, Subaru, Toyota, Honda, Kia , Mitsubishi,Ford, Chevrolet, Dodge 

 as well as many other brands!

Making sure your car runs right is an important part of your driving enjoyment. That's why we follow the same hassle free standards in our service department as we do in the rest of our facility. Our drive-in service bay is open hours that are convenient for you, while our service advisers take the time to listen, and to explain our service procedures.

We have a night drop box for after hours key deposit when dropping your vehicle off for service. Our courtesy shuttles are on the road all day to make sure you get to your desired destinations whether it be to the mall or back home or to work on time.

Servicing your car should be a positive experience and, regardless of the challenges, we always look for solutions, and not for problems. The professionals on our service crew and parts department staff are committed to putting you first, and demonstrating just how different it can be at Saab of Kitchener-Waterloo!